Previous
Next

Villa Jurinea
The Villa Jurinea with oval Pool
In the beautiful village of Barat near Višnjan is this beautiful stone villa built in the Istrian style with a beautiful pool and sunbathing area.
Regardless of whether you dream of a fun or a quiet vacation away from the hustle and bustle of the city, Villa Jurinea offers everything you need for your vacation!
The villa has a total of 4 bedrooms and can accommodate up to 8 people. The spacious living room with open kitchen and open fireplace is on the ground floor.
An ideal meeting place for the whole family to spend time together.
Dogs are allowed on request and for a small fee (because of the extra thorough cleaning).
Isn't Villa Jurinea what you had in mind for your vacation? Then we have Villa Begonia, Villa Dracena and Villa Alma for you.
From 30€ / Person/ Night
up to 8 Guests

30m² Pool

Air Conditioned

The entire house is equipped with air conditioning.
178m² living space

Enough room to relax.
4 Bedrooms

3 Bathrooms

Open Fireplace

Wifi

Fully Equipped Kitchen

TV

Terrace

Private Parking Space

Rooms and Facilities
Everything you need? We have it.
Villa Jurinea is furnished in a rustic design. The floors are covered with boards and ceramic tiles, while the ceilings are decorated with decorative wooden beams. In the lounge there is an open fireplace, which is clad with decorative stone.
The open space room with kitchen, dining room for eight people and lounge with fireplace is designed as a single functional unit that attracts all the residents of the villa to enjoy a cozy get-together during the day.
The first floor consists of three bedrooms, two bathrooms and a toilet.
One bedroom with its own bathroom has access to the covered pergola-terrace and garden. The second has a view of the courtyard and terrace. The third bedroom has an exit to the terrace overlooking the pool and the courtyard. These two rooms share a bathroom with shower.
The upstairs bedroom has a private bathroom with a bathtub. This room offers a view of the pool and the courtyard.
Pictures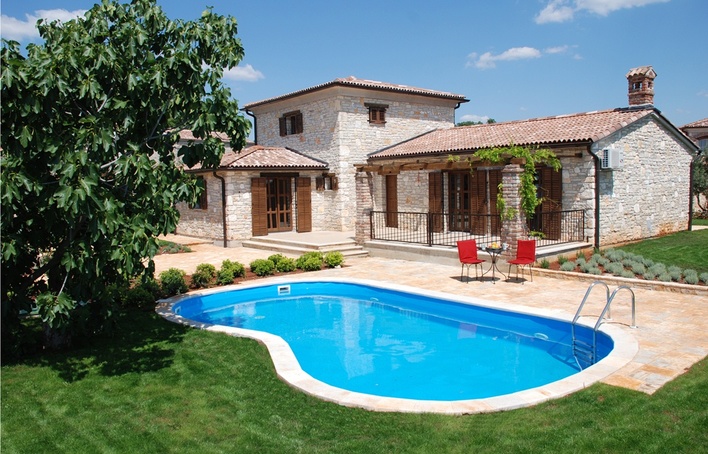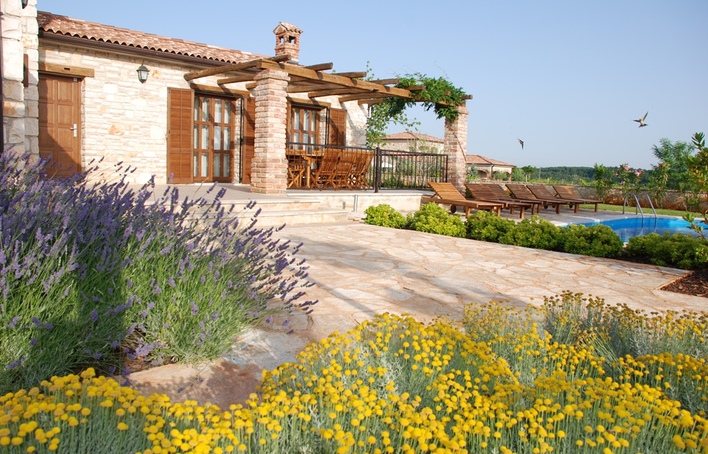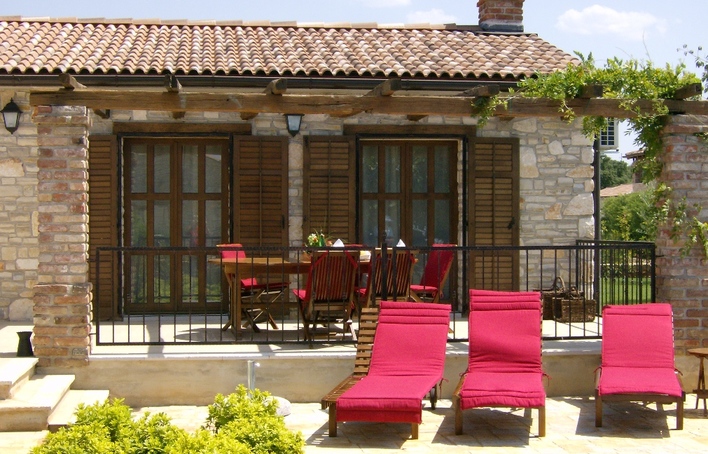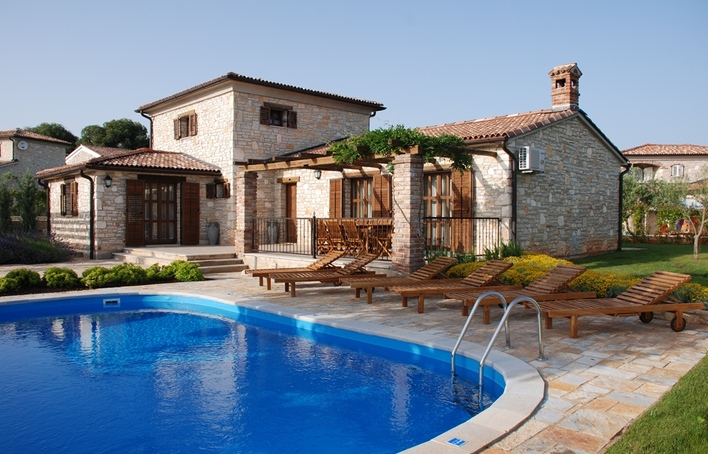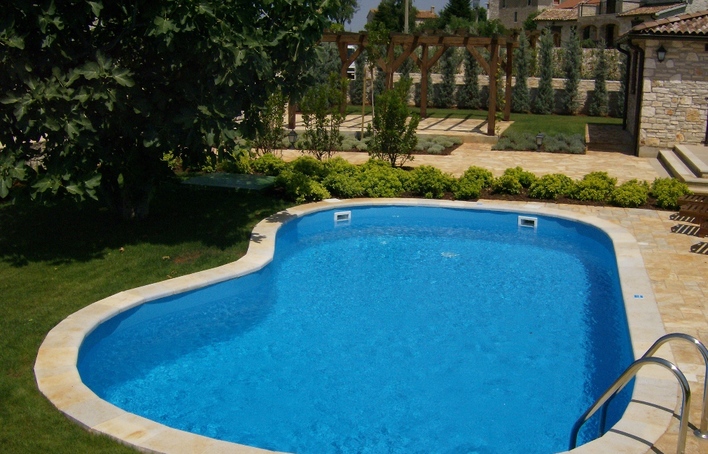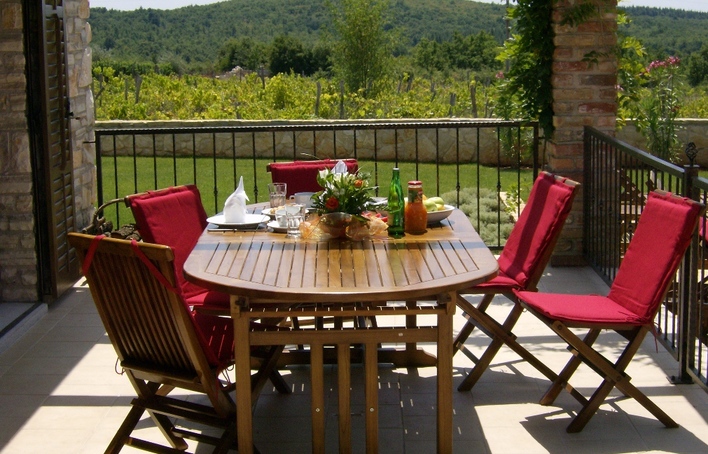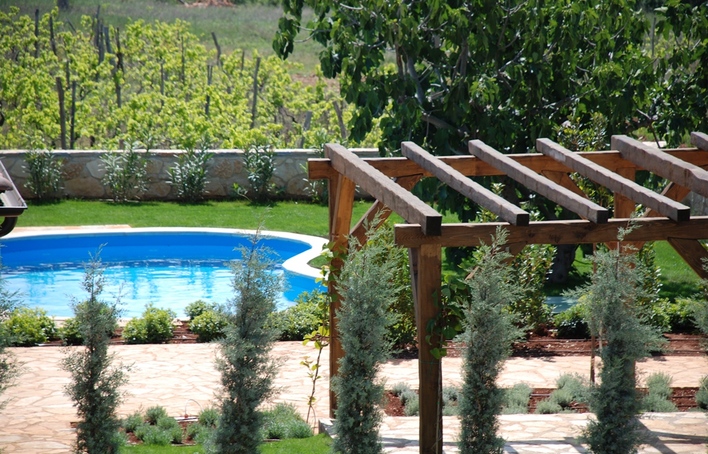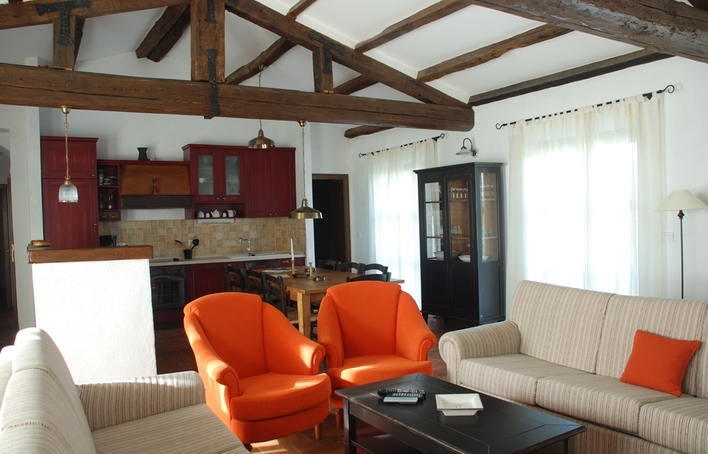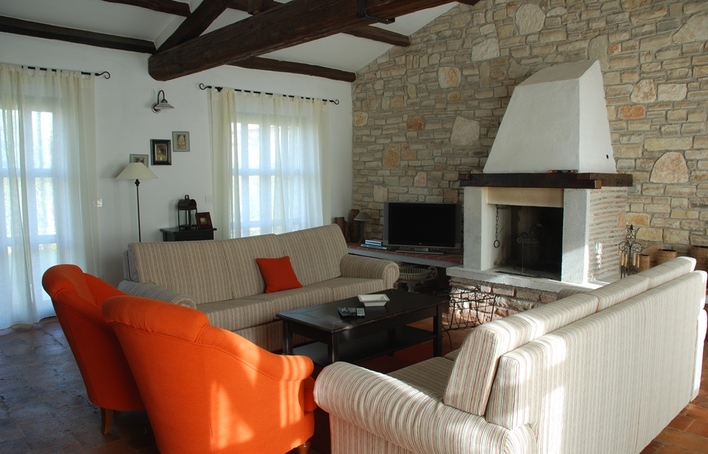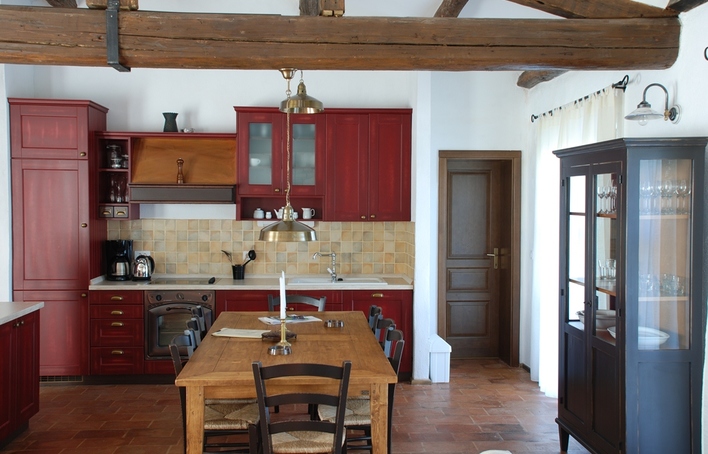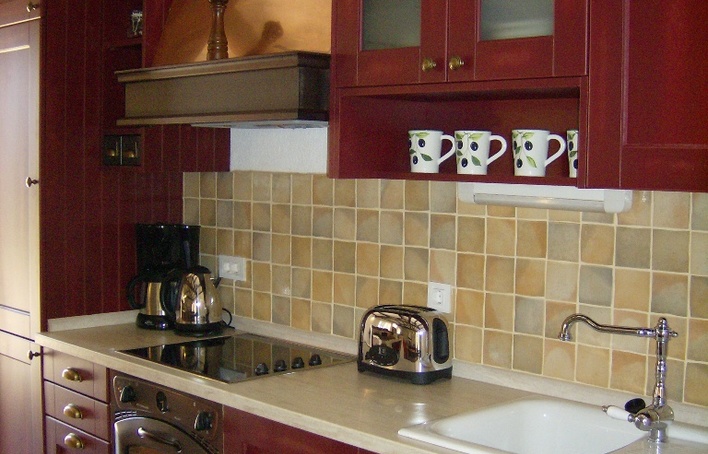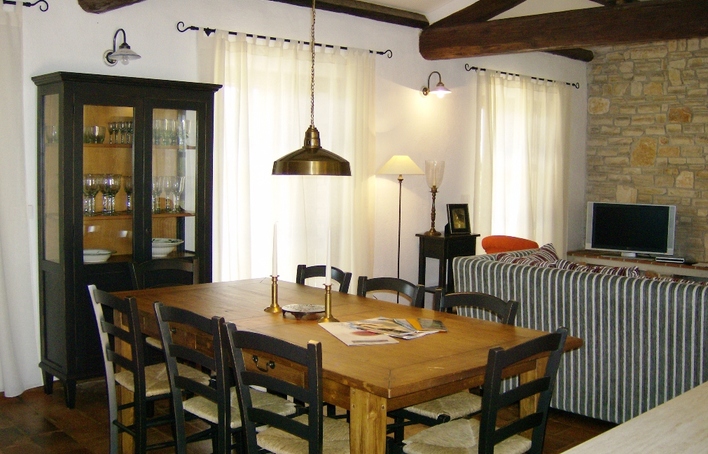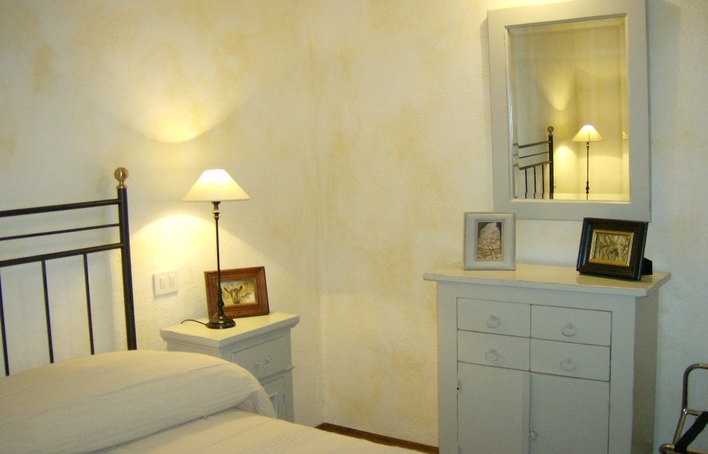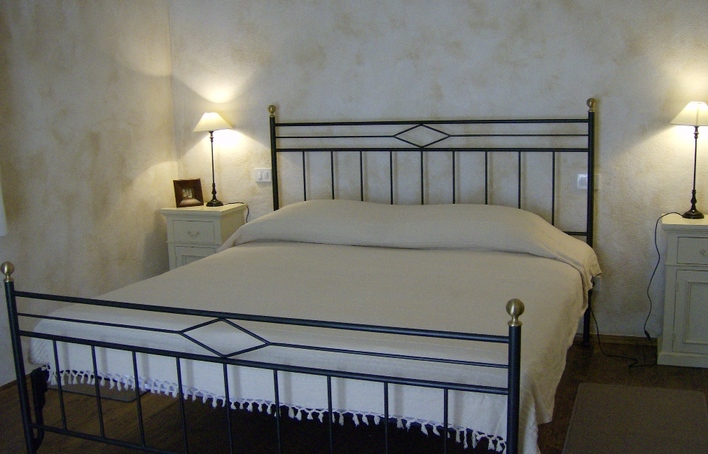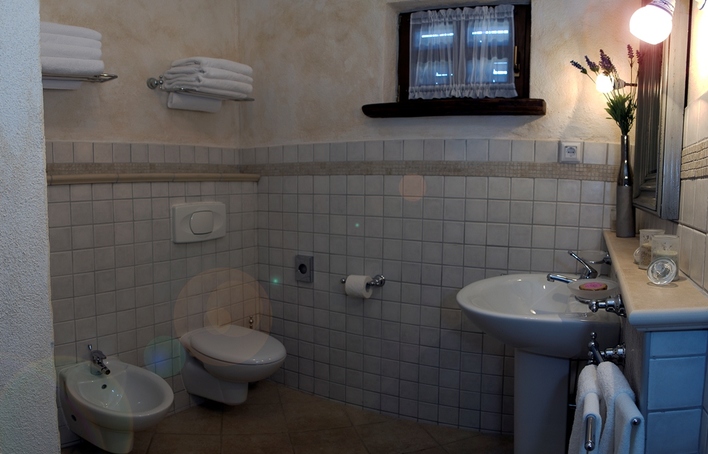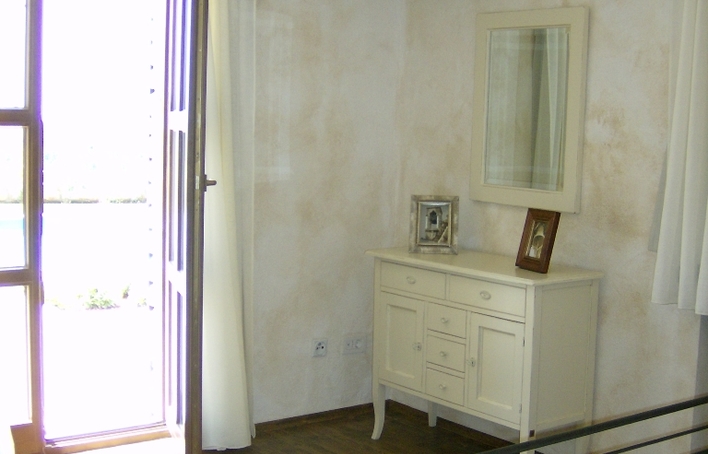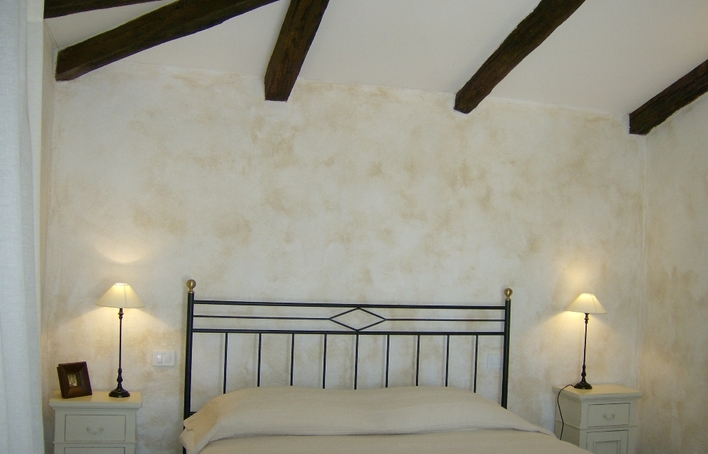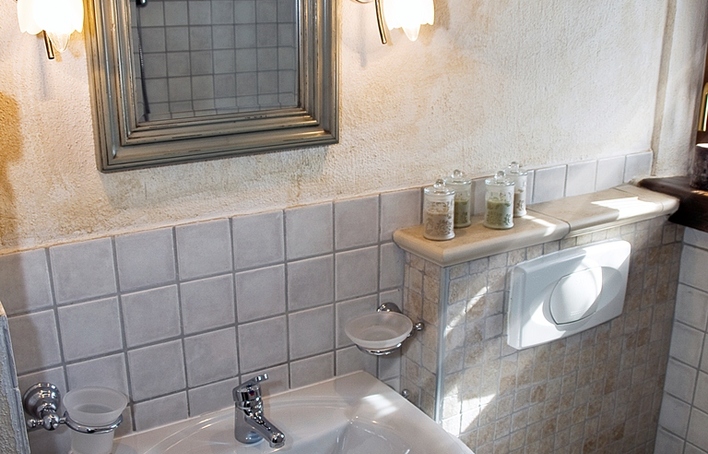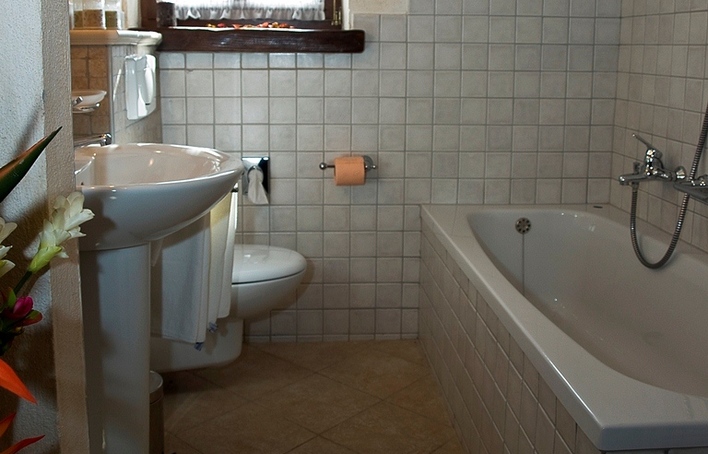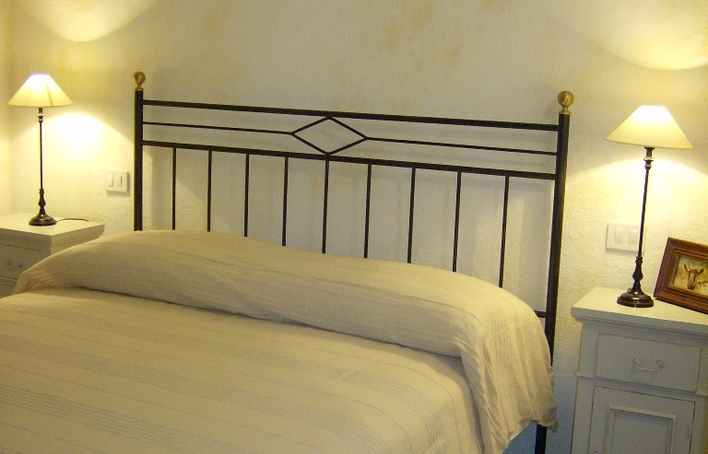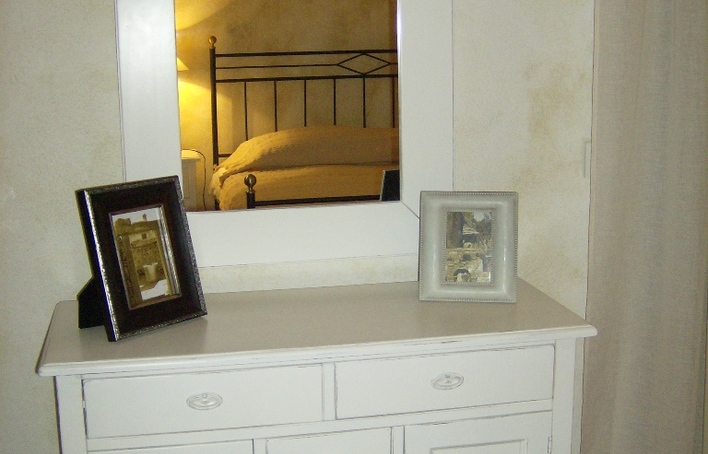 Previous
Next
Location
The beautiful Istrian village of Barat is located in the west of the Istrian peninsula, on the Višnjan-Motovun road, in the immediate vicinity of Barici. In the area around Barat, there are beautiful meadows, grain fields and forests, as well as a wonderful view.
The area is famous for its truffles, wines (Teran and Malvasia), as well as Istrian ham and sausages.
Beach
about 10 Kilometer
Shops
about 3 Kilometer
Restaurants
about 3 Kilometer
Harbor
about 10 Kilometer
Ready for a Dream Vacation?
© 2022
Impressum
Datenschutz
Cookie Richtlinien
folge uns